Compliant Duo Pricing Program
Through Patriots Payment Processing

Reduce Fees – Obviously, the biggest pro is reducing or eliminating card processing fees associated with accepting credit cards. If you don't process cards, you don't have to pay for the service.  Of course, if you've priced your products to cover processing fees, this benefit may not carry much weight.
Easier to implement and explain than a credit card surcharge  – Another way some merchants try to isolate and pay for card processing is to assess a surcharge on products bought with a credit card.  That has its own set of challenges though. For instance, it's illegal to add a card processing surcharge in 11 states. Implementing a cash discount, though, is legal everywhere.  And it's pretty easy to explain that all items in the store are priced as if paying by credit card, but the shopper  can receive a discount if they pay with cash.
Encourages cash payments – Although many people prefer credit cards, a cash discount may encourage a customer to use cash instead of a card for their purchase. These means less time between the sale and when you have access to the funds. There is no processing time or wait period for cash in your hand.  Plus you eliminate some fraud exposure.
Reduce chargebacks  – With fewer people using cards in your store, it's likely the number of chargebacks will also decrease. If this has been a problem for your business, this decrease may actually help reduce the card fees you do pay, because you'd be perceived as less of a risk.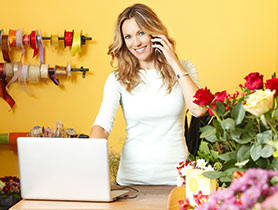 Save money whatever your business is, by taking advantage of our cash discount program!